Hill´s Prescription Diet Feline z/d Food Sensitivities is aangepast aan de voedingseisen van katten met een voerintolerantie of allergie, perfect als eliminatiedieet, met gehydrolyseerde proteïnen
Hill's Prescription Diet biedt een serie aan voer aan, dat kan wordt gebruikt om uw dieren met verscheidene ziekten te behandelen. Met klinisch bewezen effect. Hill's Prescription Diet Feline z/d Food Sensitivities geeft u nu de mogelijkheid uw kat een eliminatiedieet te geven, dit is zeer goed geschikt voor katten met een voedselallergie of -intolerantie. Symptomen van allergieën of intoleranties zijn in de meeste gevallen problemen met de huid, bijvoorbeeld jeuk, of maagklachten. Een allergische reactie wordt vaak veroorzaakt door een specifiek eiwit, dat in het voer aanwezig is. Hill's Prescription Diet Feline z/d Food Sensitivities bevat om deze reden een gehydrolyseerd proteïnesysteem. Dit systeem verlaagt de kans op een allergische reactie veroorzaakt door bepaalde voedingsstoffen. Er zijn dus geen voedingsstoffen met hoog allergeen potentiaal aan Hill's Prescription Diet Feline z/d toegevoegd. Daarnaast zorgt het grote aandeel aan antioxidanten ervoor, dat vrije radicalen kunnen worden geneutraliseerd.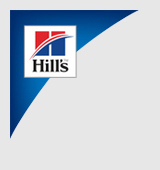 Let op de volgende aanwijzingen:
Het voeden van een veterinair dieetvoer mag alleen in samenspraak met de dierenarts.
Tijdens het voeden van een veterinair dieetvoer, dien je jouw dierenarts regelmatig (elke 6 maanden) te bezoeken.
Als de gezondheid van je huisdier verslechtert, dien je onmiddelijk de dierenarts te raadplegen.
Met de toevoeging van het geselecteerde dieetvoer aan je winkelwagen, bevestig je de bovengenoemde aanwijzingen te hebben gelezen en begrepen.
Indicaties:
Onverdraagbaarheid voor voedingsstoffen (voedselallergie of voedselintolerantie)
Kan worden gebruikt als eliminatiedieet of bepaalde voedingsstofonverdraagbaarheden uit te sluiten bij:

Constante jeuk
Otitis externa (ontsteking van het buitenste oor)
Gastro-intestinae ziekten waaronder bijv. IBD (inflammatory bowel disease) en colitis
Contra-indicaties:
Kittens/li>
Zwangere of lacterende poezen
Het gebruik wordt afgeraden wanneer u uw dier ook middelen geeft, die de urine zuurder maken
100% smaakgarantie - uw huisdier zal er dol op zijn!

De voeding van Hill's Prescription Diet worden geproduceerd uit grondstoffen met zeer hoge kwaliteit en smaken daarom extra lekker. Om deze reden kan Hill's garanderen dat uw dier Hill's Prescription Diet met plezier zal eten, en durft dan ook een 100% smaakgarantie te geven voor de voeding van Hill's Prescription Diet.